Friday, December 26, 2014
Sunday, October 19, 2014
I really need to start eating healthy...
I've put on a few pounds and it's time to do something about it!
I saw a great idea for a healthy snack kit 
using a Mason Jar on Pinterest...
Posted by

Susan Homeroad
at 7:39 AM
11 comments

Tuesday, May 28, 2013
A last minute Memorial Day invite 
had me headed for the kitchen...
Posted by

Susan Homeroad
at 1:16 PM
4 comments

Wednesday, January 30, 2013
Posted by

Susan Homeroad
at 6:28 PM
7 comments

Monday, January 21, 2013
Posted by

Susan Homeroad
at 6:00 AM
7 comments

Sunday, January 20, 2013
Posted by

Susan Homeroad
at 2:49 PM
4 comments

Wednesday, May 23, 2012
If you know me you know that I don't like to cook...
and here is the only thing better
Chocolate Chip Banana Bread
1/3 c. melted butter or margarine
Mash the bananas, add the melted butter
Add the sugar, salt, and the baking soda
Add 3/4 c. chocolate chips
(I use a mixture of mini and regular chips)
Let cool and add a scoop of vanilla ice cream...
Hey, what's a few more calories??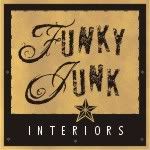 Posted by

Susan Homeroad
at 7:22 PM
7 comments

Wednesday, November 23, 2011
I was intrigued by a recipe for
I did not however have the
that Susan used in her recipe...
I did the next best thing....
I Googled how to make my own....
I added 1/4 cup of homemade

Mulling Spice
to a 20 oz. can of crushed pineapple
and a 14 oz. can of whole cranberry
and 1/2 cup of crushed pecans
I mixed it all together and believe me...
I can't wait to serve it on

Thanksgiving!
While I was at it I decided to make Cranberry Bread...
I used a Krusteaz Fat Free Cranberry Orange box mix. Instead of adding the can of cranberry-orange that came with the box, I mixed the can of cranberry-orange
with a cup of the homemade cranberry relish and added it to the bread mix. I used the little can it came with as my measurement for the relish...
Now the cranberry-orange bread had pecans, pineapple, cranberry, and orange!
And now being a crafter and not really a cook...
I filled several jars with the homemade
Mulling Spice
added a label and I'm giving it
to my guests for Thanksgiving....
Mix 1/2 a cup of Mulling Spice and 1 cup of water
into 2 cups of red wine, cider or tea. Simmer and
you have a delicious treat
It makes your house smell great too!
Happy Thanksgiving!
xo Susan
Posted by

Susan Homeroad
at 5:42 AM
5 comments

Wednesday, August 10, 2011
I should do more baking. I used to bake all the time...
My brother gave me some beautiful little round zucchinis
so I decided to make some zucchini bread...
I doctored up a basic zucchini recipe to make it a little
more healthy and to call it my own...
2 1/2 c. all purpose flour
2 c. shredded zucchini... remove the seeds!
Cream together the sugar, eggs, oil, applesauce and vanilla.
Mix dry ingredients together, add to the creamed mixture and beat.

(I used the electric mixer)
Pour into two greased and floured
loaf pans
.
Bake at 350 degrees for 45 minutes.
I also made the pedestal dish by gluing a very cool
French plate to the top of a candlestick with E6000.
Posted by

Susan Homeroad
at 9:58 PM
5 comments

Friday, June 17, 2011
Pretty, practical and solves my problem!
When we're having dinner outside,
or when I'm Jim's cooking and dinner is waiting to be served...
Those darn pesky flies are buzzing around because the kids and the dogs are in and out all summer and the door is never closed...
This is a great idea!
It looks like a cute little lace umbrella...
but when you pull the ball at the top...
it pops open into a tent...
...
with pretty little lace around the bottom.
The perfect solution for me for when I'm Jim's cooking dinner and for the dinner table.
They serve the purpose and they look so pretty.
I've seen these before in many shapes and styles...
but these little cuties are at CVS right now for $1.00.
They come in several colors but for me...
white is the winner!
(Jim likes them too)
Posted by

Susan Homeroad
at 9:20 PM
19 comments

Thursday, May 19, 2011
Don't get too used to a cooking post from me....
I don't cook....I create!
Welcome to
Do you know how to tell if an egg is fresh?
Gently place your eggs in a bowl of cold water...
Very fresh eggs

will sink to the bottom and lie on their side.
Somewhat fresh eggs

will stand on end and
Very Cool!
But I still hate to cook!
Posted by

Susan Homeroad
at 6:00 AM
4 comments