Monday, February 17, 2014
Wednesday, May 15, 2013
Posted by

Susan Homeroad
at 10:17 PM
26 comments

Friday, April 19, 2013
Posted by

Susan Homeroad
at 4:21 PM
8 comments

Monday, April 1, 2013
I don't give too many room tours but
everything about my kitchen screams DIY...
Warning, this post is DIY link heavy!
Posted by

Susan Homeroad
at 6:00 AM
11 comments

Thursday, September 13, 2012
Posted by

Susan Homeroad
at 6:57 PM
15 comments

Saturday, July 14, 2012
This is going to be a 2 part project...
First, I found these awesome, very old, oak bed parts
on the side of the road....
I don't make this up,
people throw out great stuff!
... my husband was with me,
he didn't want to stop but I won.
Very, very, old and awesome but all I really want is the parts...
especially these spindle tops...
(and rest assured those headboard and footboard pieces will be showing up
as awesome signs one of these days...)
I have this big project I want to do....
It has to do with painting kitchen cabinets.
Not all of them mind you, in my kitchen that
is way too big of a job for me.
I have this desk area that I want to
make look like a built-in
hutch.
And here is where the bed comes in...
I chopped off the top of the bed spindles and made bun feet.
You can see that my cabinets are in desperate need of paint
and now the bun feet are too!
I also attached corbels to each side of the desk top...
And this is where I'm leaving you...
When this project is finished,
I'll post the finished product...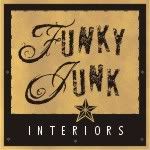 Posted by

Susan Homeroad
at 8:16 AM
16 comments

Tuesday, January 31, 2012
Posted by

Susan Homeroad
at 6:00 AM
12 comments

Tuesday, January 10, 2012
jammed into the back of my car...
The piece I hadn't used yet made a great
I began by "sewing" on the chicken wire using
jute twine with a large needle I made out of wire...
Each shelf has a special use...
Rusty metal spikes are wedged in between the shelves to act as ribbon holders...
And a bar across the top of the shelf hangs hooks for whatever you want to hang....
(maybe even a rusty bicycle chain in the shape of a heart)
All together it makes an awesome junky
organizer and is perfect on the big wall in my
Posted by

Susan Homeroad
at 6:21 AM
21 comments

Saturday, December 24, 2011
Posted by

Susan Homeroad
at 8:56 AM
6 comments

Tuesday, December 6, 2011
I was contacted by

Dutch Boy Paints
to do a post on their paint....
This is the first time I'm testing a product for a
company and I decided to give it a try....
First we

chose a room

that needed painting...
That would be my daughter's room, the very bright pink is a hand-me-down color from her older sister...
Kerry is the

third

sister to occupy this room!
Very

bright pink

!
Kerry picked the color....
she chose

Soft Terrain
After patching, priming and preparing the walls,
we got busy painting....




Ok, so really my husband painted...
(someone had to take the pictures)
According to Jim...
the paint went on very smoothly,
evenly and

quickly

.
"It was good paint to work with."
Now bear with us because Kerry's
decorating isn't finished yet...


She's earning money for her new room decor...



The best part is the Dutch Boy Paint,


Kerry is very happy to have her new room!
Thank you Dutch Boy,
we love the paint!
Susan & Kerry
Posted by

Susan Homeroad
at 6:00 AM
3 comments

Wednesday, June 15, 2011
Let me just preface this post by saying that I have
not 1 but...




teenaged daughters
sharing the same bathroom!
but the towel bar didn't work...
It must be a design flaw in the towel bar.
I removed the old towel bar by turning these little screws...
After adding hooks to a beautiful piece of driftwood I've
This towel holder is going to work!
Posted by

Susan Homeroad
at 6:00 AM
36 comments